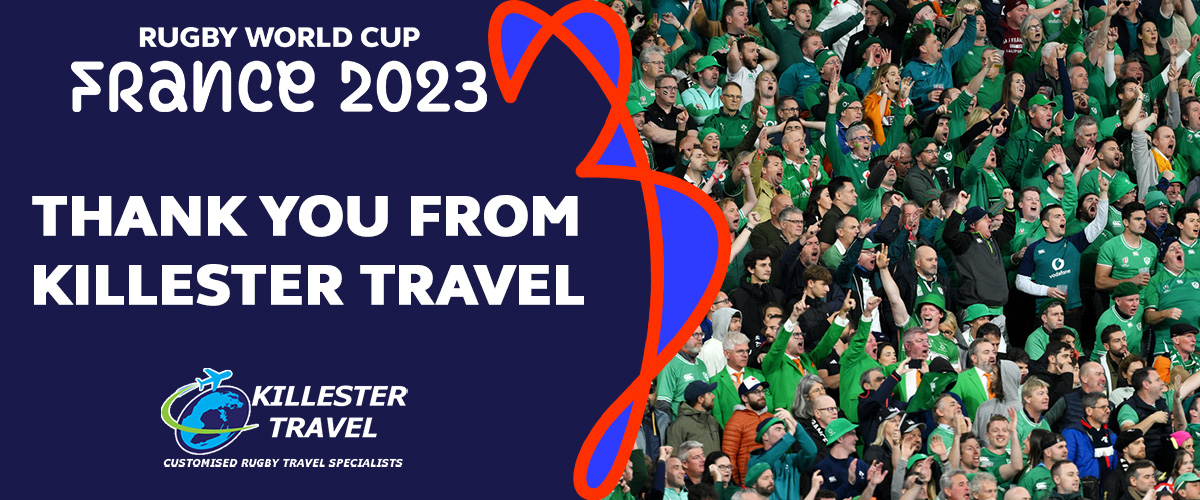 WIN TICKETS TO SIX NATION 2024!
We were honoured to be your travel partner, providing you with the opportunity to witness the thrilling matches in Bordeaux, Nantes, and Paris. Your trust in us allowed us to share in the excitement and camaraderie that makes rugby a global spectacle.
As a token of our appreciation, we invite you to participate in our special competition. We want to relive the magic of your Rugby World Cup journey through your eyes. Simply send us your favourite picture from your trip to France and answer the question below, and you'll be entered for a chance to win two tickets to one of Ireland's Six Nations home matches.