QUARTER FINALS 2 & 4 - PRE MATCH MEALS
Enhance your trip to Paris for Rugby World Cup 2023 Quarter Finals with our fantastic pre-match meals.

Train Bleu
Saturday 14th October - Quarter Final 2: €150pp
An iconic restaurant in Gare de Lyon, Le Train Bleu offers a majestic setting where the show takes place in the kitchen as well as the restaurant.
Steeped in history, this establishment is filled with a distinctive and unique atmosphere where time and space fade away during an exceptional moment. to France's capital city!
The collaboration between Le Train Bleu and Michel Rostang promises sumptuous as well as regional cuisine.
The two Maisons share a passion for high quality ingredients and seasonal cuisine. Together, they have reinterpreted the legendary Station Buffet to offer a menu that combines French tradition with culinary delight.
The focus is on dishes in sauces, stews and a cuisine that's rich in broths and stock, where generosity and sharing fight for the spotlight.
The service in the restaurant puts on a real show with flambéed dishes and meat carving performed with precision and care by a team of passionate maitre d's.
Le Train Bleu offers travellers and Parisian customers a moment frozen in time, an experience that feels like the beginning of a fabulous journey of discovery through the most beautiful regions in France.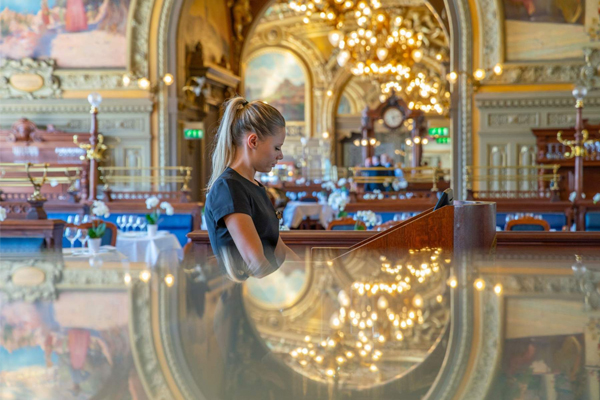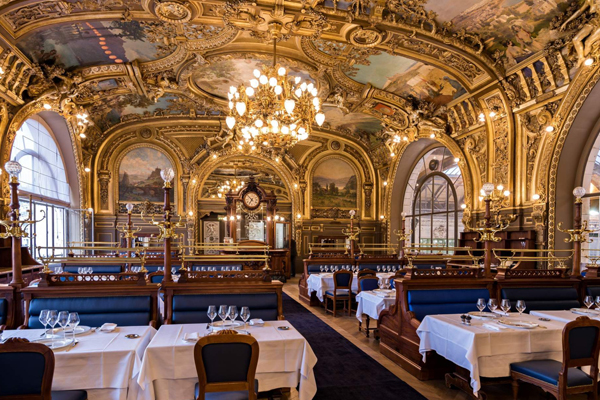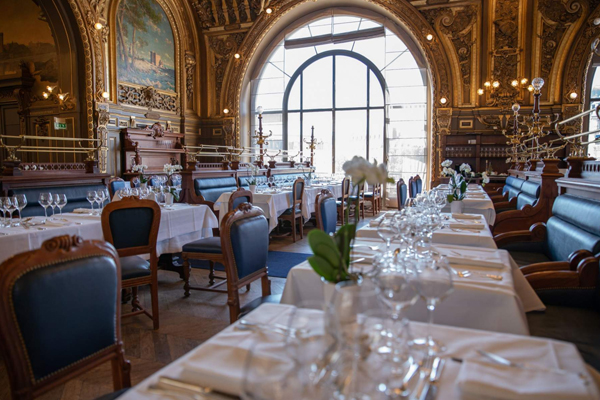 La Coupole
Sunday 15 October - Quarter Final 4: €150pp
La Coupole was established in 1927, during the height of the Roaring Twenties in Paris. It quickly became a favorite gathering place for artists, writers, intellectuals, and celebrities, including figures like Pablo Picasso, Jean-Paul Sartre, and Simone de Beauvoir. The restaurant played a significant role in the intellectual and artistic life of Paris during this period.
The interior of La Coupole is a stunning example of Art Deco design, with its ornate columns, high ceilings, and elegant lighting fixtures. The restaurant's ambiance reflects the glamour and sophistication of the era.
La Coupole is known for its traditional French cuisine, with a menu featuring classic dishes such as escargot, coq au vin, bouillabaisse, and crème brûlée. The restaurant also serves a variety of seafood and shellfish, including oysters, which are displayed on ice for guests to choose from.
Visiting La Coupole offers not only a culinary experience but also a glimpse into the vibrant history of Parisian culture, making it a must-visit destination for those interested in the city's artistic and intellectual heritage.